How Are You Coping With Life's Challenges?
This question should be one of the first things considered, in order to take a step back and evaluate your overall well-being. Whether you feel like you are overwhelmed, you see your children battling anxiety, or you are stuck on your emotional reactions to life's daily challenges, Dr. Angela Reiter and Associates can help you.
Through our highly-regarded therapeutic services, we can help you find clarity and get down to the root problem of many issues you are experiencing or have concerns about. Working with children, adolescents, and adults, our doctors are skilled in a variety of different diagnoses and testing for learning disabilities and providing individual care and treatment based on required needs.
CBT: Cognitive Behavioral Therapy
DBT: Dialectical Behavioral Therapy
Solution-Focused Therapy
Mindfulness Skills
Executive Function Training
EMDR-Eye Movement Desensitization and Reprocessing
EMDR is a psychotherapy that allows people to heal from the symptoms and emotional distress resulting from disturbing life experiences. Repeated studies show that by using EMDR therapy people can experience the benefits of psychotherapy that may have taken years through traditional approaches. EMDR therapy shows that the mind can in fact heal from psychological trauma much as the body recovers from physical trauma. Our brain's information processing system consistently, and naturally, moves toward mental health. If the system is blocked by the impact of a disturbing event, the emotional wound can cause intense suffering. Once the block is removed, healing resumes. Using the detailed protocols and procedures learned in EMDR therapy training sessions, clinicians help clients activate their natural healing processes. There are 8 phases of EMDR treatment. EMDR has been shown to be effective for a variety of symptoms and conditions, including Anxiety, Depression, OCD, chronic pain, PTSD, and Body Dysmorphic Disorder. Contact the office today for further information. EMDR is available virtually and in-person!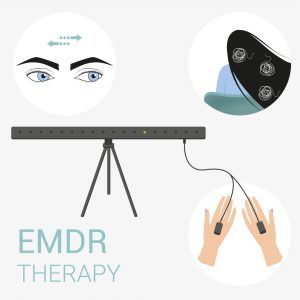 Diagnoses We Work With Include:
Divorce and separation
Sleep issues
Behavioral disorders
Impulse control disorders
Parent training
Adoption/foster care
School issues, social difficulties
Oppositional defiant disorder
Relationship issues
Identity development issues
Career/vocational planning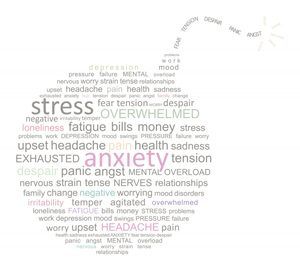 When You Visit Our Practice At Dr. Angela Reiter And Associates, You Are Never Alone.
We welcome you and your family with open arms; our therapy is focused on delivering a unique service founded on trust. We understand that, by coming to us, you are putting forth a tremendous amount of confidence in us. Our goal is to not only help you find answers but to offer treatment options that enhance your life overall.
At Dr. Angela Reiter and Associates in Eastchester, we also offer couples therapy and family therapy. Some of the diagnoses that we work with include anxiety, depression, divorce and separation, learning disabilities, ADHD, behavioral disorders, impulse control disorders, school issues, social anxiety, sleep issues, oppositional defiant disorder, relationship issues, identity development issues, career/vocational planning.
Online Therapy Sessions
If you cannot attend a session due to illness or other reasons, we offer Doxy.me, where you can access remote online therapy sessions in a secure, HIPAA-compliant environment if you live in the state of New York.
If you think that our therapeutic services may be what you or someone you know need, contact us today to get started with our free 15-minute phone consultation.